Queens Lake Community Association, Inc. (QLCA) is a nonprofit Virginia corporation that serves as an association of homeowners in the community of Queens Lake, located in York County.
Board and Officers
The Board of Directors meets on the second Tuesday of each month at 7:00 pm at the Queens Lake Clubhouse. The meetings are open to Association members and a short period is set aside at the beginning of each meeting for Association members to address the Board.
Members in Good Standing may obtain copies of approved Board Meeting Minutes by calling the office at 229-0973.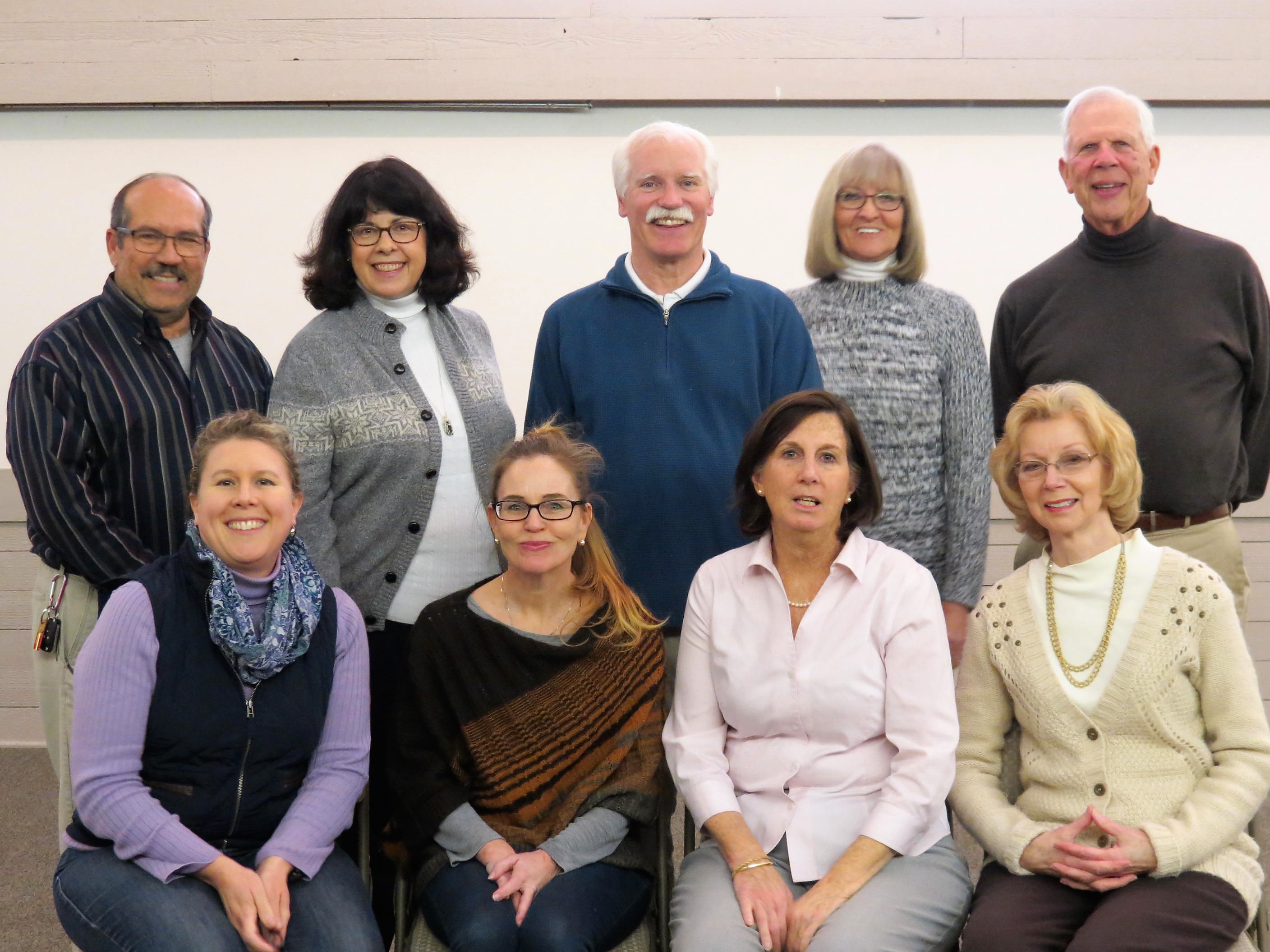 Front Row: Rebecca Cho-Membership, Kate Helwig-Hober-Marina, Mary Louise Gerdes-Pool, Cherrie Begley-Corp Sec/Office Manager.
Back Row: Carlos Tricoche-Tennis, Laura Nanartowich-Beautification/Maintenance, Lynn Maltinsky-Vice Prsident/Lake, Lana Olson-Corp Treasurer/Bookkeeper, Jim McCormack-Communication.
Not picutured: Ashley Hargrove-Community Affairs, Brittani Baldwin-Clubhouse, Gordon Angles-President/Finance, Nancy Jo Hubbard-Playground.
Beautification
Laura Nanartowich
757-564-0449
Laura97@cox.net
Communication
Jim McCormack
757-221-7071
jamesrmccormack@cox.net
Community Affairs
Ashley Hargrove
757-564-6966
parnellash@yahoo.com
Clubhouse
Brittani Baldwin
765-994-1275
brittani@baldwinfamilylaw.com
Finance (President)
Gordon Angles
757-220-3161
gangles1@cox.net
Lake (Vice Pres.)
Lynn Maltinsky
757-871-1999
maltinsky@cox.net
Membership
Rebecca Cho
757-565-7050
tombeccacho@cox.net
Playground
Nancy Jo Hubbard
757-784-0204
njchrishub@verizon.net
Marina
Kate Helwig-Hobert
757-508-7163
helwigkateva@aol.com
Pool
Mary Louise Gerdes
757-810-0141
mary.louise.gerdes@gmail.com
Tennis
Carlos Tricoche
757-636-5510
ctricoche@cox.net
.